We are proud of announcing the arrival of the long-awaited Zynthian Kit V5, the latest creation from ZynthianLabs.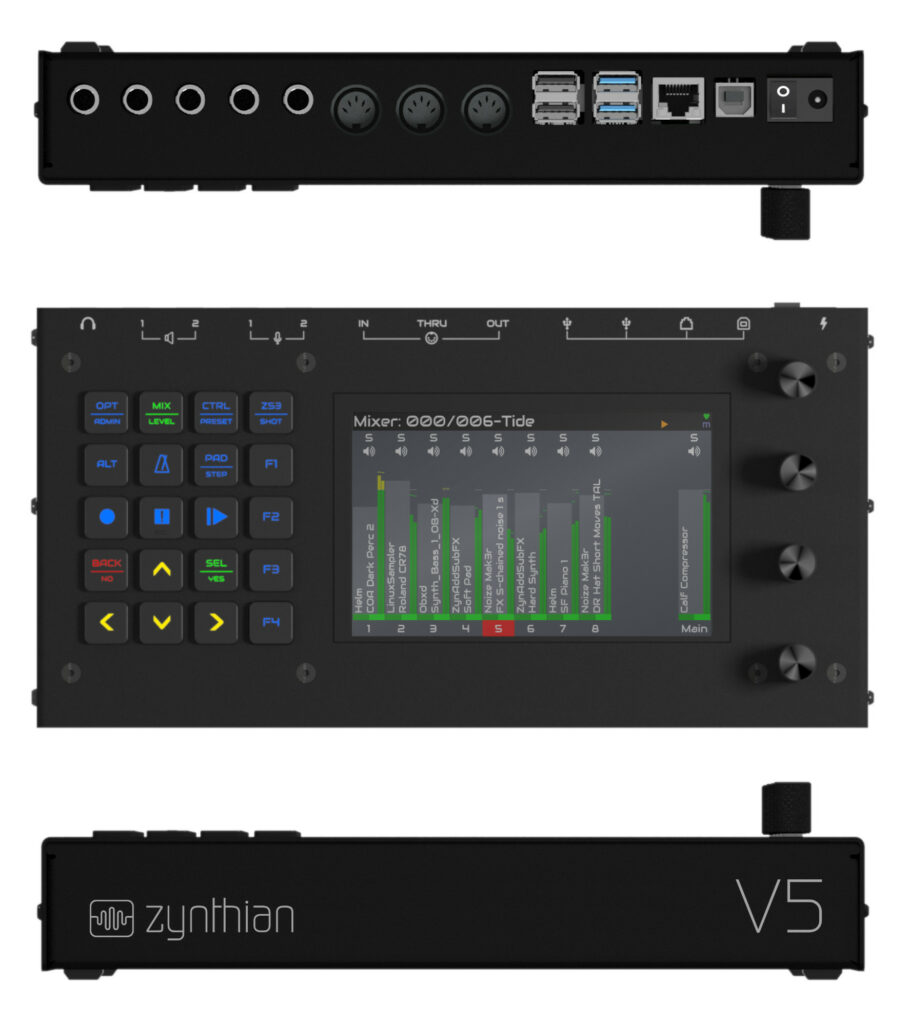 It's been a long journey and certainly i could tell a good story about the development of V5, its roots, epiphanies, setbacks and sorrows, but i better leave this for a next entry and put the focus in the device itself, the V5.
We could say that the V5 is more of the same thing, but it doesn't sound very appetizing, right? Although it's not false at all: more design, more display, more buttons, more connectivity, more power, more usability, more quality, more integration. More can be really much more.
Continue reading

Zynthian Kit V5 is here!