Were you awaiting for it?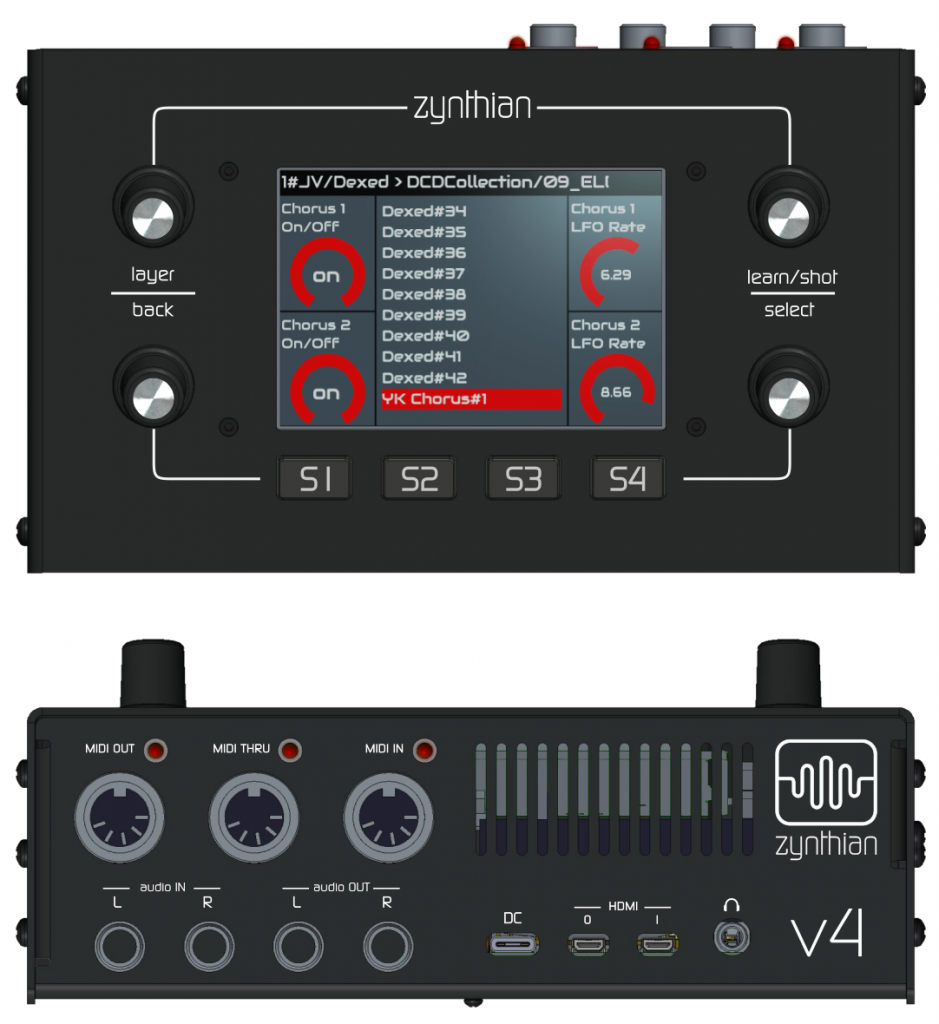 More CPU power than ever: Designed for the Raspberry Pi 4
Zynductor Passive Cooling: 100% silent!
4 x extra push buttons, totally assignable to functions or programs.
2 x Balanced Audio Inputs with adjustable gain (-12db to 32dB)
Very easy to mount! You don't need to solder anything. Just plug the wires and tighten the screws. So easy that your grandma could do it for you!!
UPDATE: Kit v4.1 is out and it features Balanced Audio Output too!!
Continue reading

New Zynthian Kit v4