We are proud of present to all of you the new Zynthian's official soundcard, the ZynADAC v1.0, an open hardware soundcard for an open hardware project.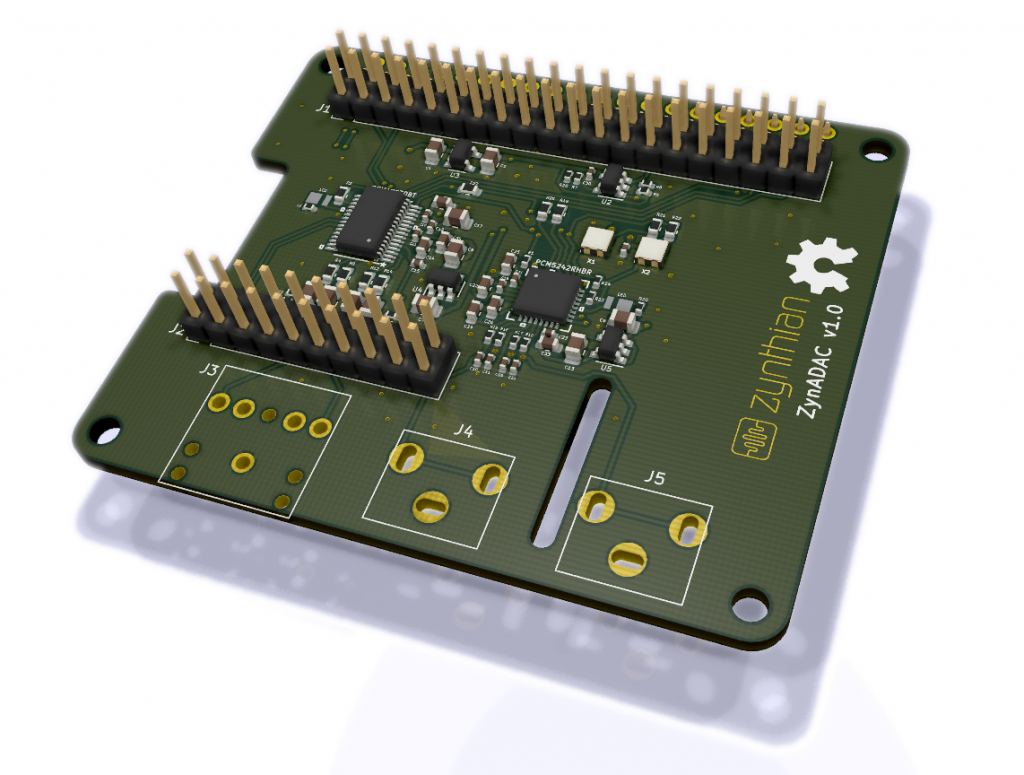 The new ZynADAC has the same features you are used to because it uses the same DAC/ADC Burr Brown chips, powered by 3 ultra low-noise voltage regulators (LDOs) and synced by 2 high-stability oscillators, which guarantees the lowest noise & jitter. Also, it's fully compliant with the RBPi HAT specification.
The design is simple and clever. Every part is powered by a separated ultra low-noise linear voltage regulator (LDO): digital, analog input and analog output. The ADC/DAC clock is mastered by 2 high-stability oscillators, one for 44.1 KHz and its multiples, and another one for 48KHz and its multiples. We don't use the RBPi clock because of its lower stability (higher jitter).
The DAC & ADC chips are of the highest quality for this application range. Burr Brown, now part of Texas Instruments, has been designing and manufacturing analog ICs from the very beginning (1956), and they have pioneered many analog semiconductor products and techniques. Its designs have earned fame and glory, specially its high precision data acquisition products.
Check the specifications:
+ DAC PCM5242 (Stereo Balanced Output, 32 bit, 384 KHz, 114-dB)
+ ADC PCM1862/63 (Stereo Balanced Input, 192 KHz, 102/110-dB)
+ 3 x LDO NCP163 (ultra-low noise 6.5 mVRMS)
+ 2 X Oscillators DSC60 (high stability ±25 ppm)
Our inspiration, how could it be otherwise, has been the excellent designs from HifiBerry, that we have been using for years and we really love by its sound quality and reliability.
Now that we have gain some knowledge and experience, we feel strong enough to fly alone, producing our own soundcards and bringing this open design to the community: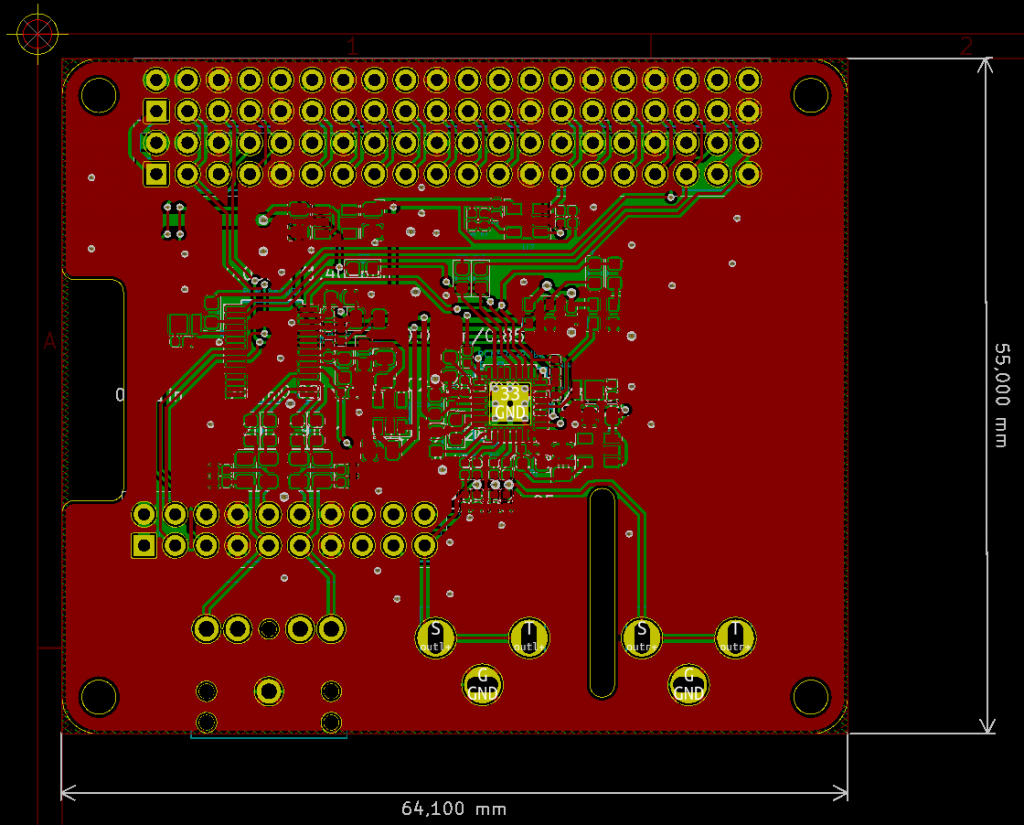 Although we are facing the global supply chain shortage, we've managed to manufacture a few units that are available right now on the zynthian shop, only for the v4 kits. We hope to receive more on the next weeks.
Enjoy!