IMPORTANT: Comments are closed in this post, please, use the forum.
Zynthian is an Open Synth Platform based in Raspberry Pi, some Open Software Synthesizers and more.
I'm trying to integrate all the parts in a realiable case with a nice and ergonomic User Interface, so everybody can enjoy this wonderful synthesizers in any place without having to install or configure anything.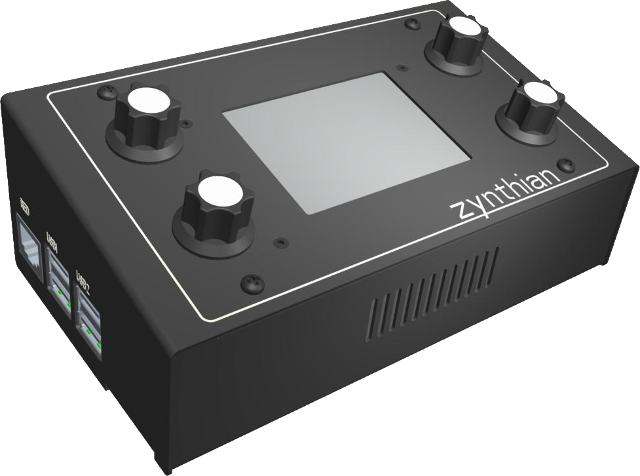 When it's finished, i would like to make it available for everybody, as a toolkit or as a finished product, so you can use it for Live Playing, Music Production or any kind of experimentation.
Of course, all the specifications will be freely available, so you can build your own device if you prefer 😉