We are proud of introduce the new Zynthian Kit v2.
As it's normal in almost any development, we had problems and delays, but finally all the parts are ready and we can start to ship it.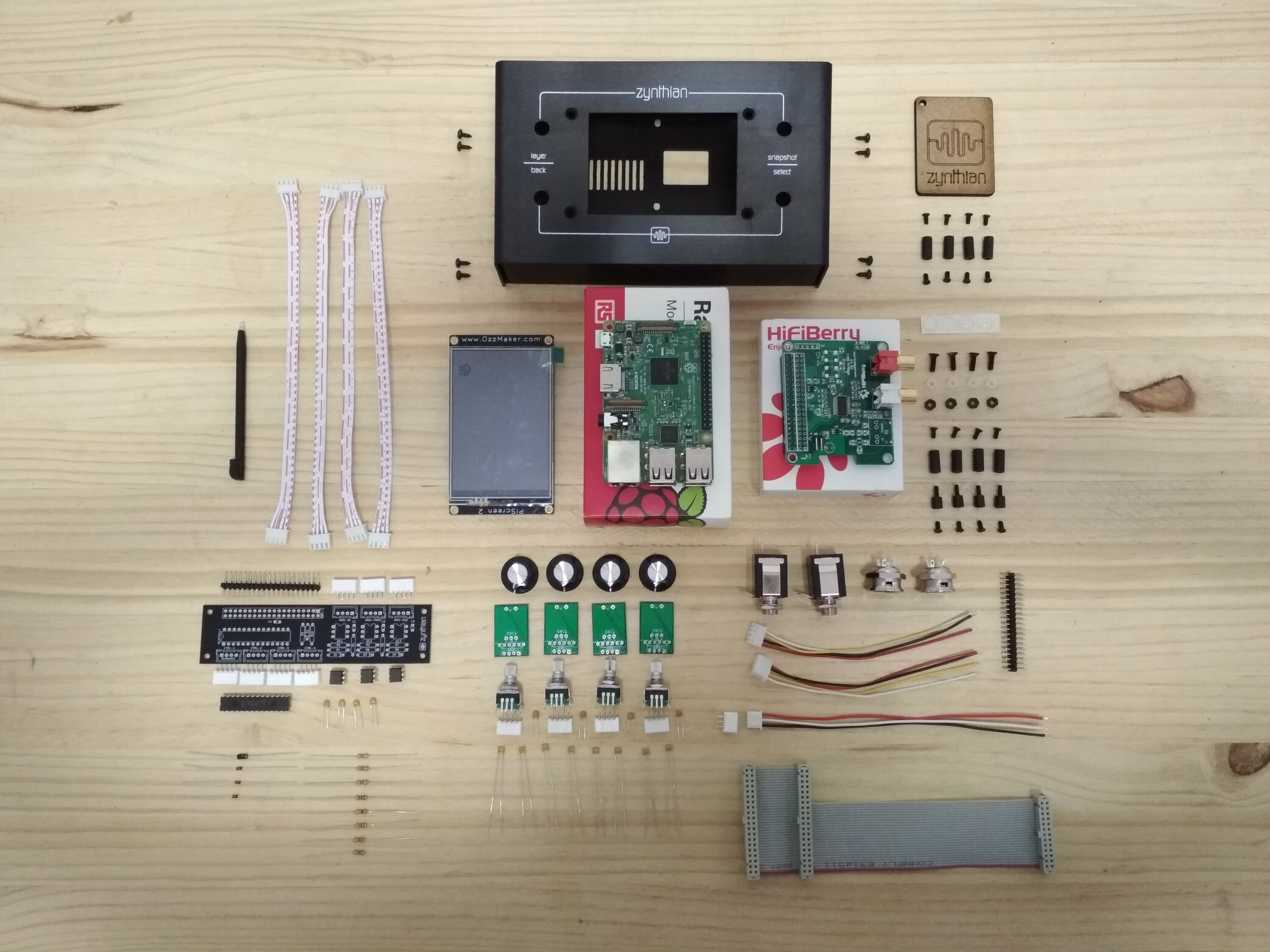 These are the most important improvements:
New All-In-One circuit (PCB): that features a MPC23017 (GPIO expander) for controlling all the rotary encoders and switches, aswell as 3 opto-coupled standard MIDI ports (IN/OUT/THRU), with optional activity LED. Also, the dupont connectors have been replaced with more reliable JST ones.
New official touchscreen OzzMaker PiScreen 3.5″: Bigger and better!!
Improved wiring: A new and simplified wiring kit, based in JST connectors.
The new Aluminum Case is designed for the new official display, the OzzMaker PiScreen 3.5″, and includes 2 MIDI connectors (MIDI-IN and OUT) aswell as mounting holes for the new All-In-One circuit.
If you are interested in getting one of these kits, please visit this forum's post:
https://discourse.zynthian.org/t/zynthian-kits/150
Currently this is the only way for ordering Zynthian Kits, but this is near to change, as we are finishing the zynthian shop. Stay tuned!
Enjoy!