We are very proud to introduce you the new Zynthian Suitcase!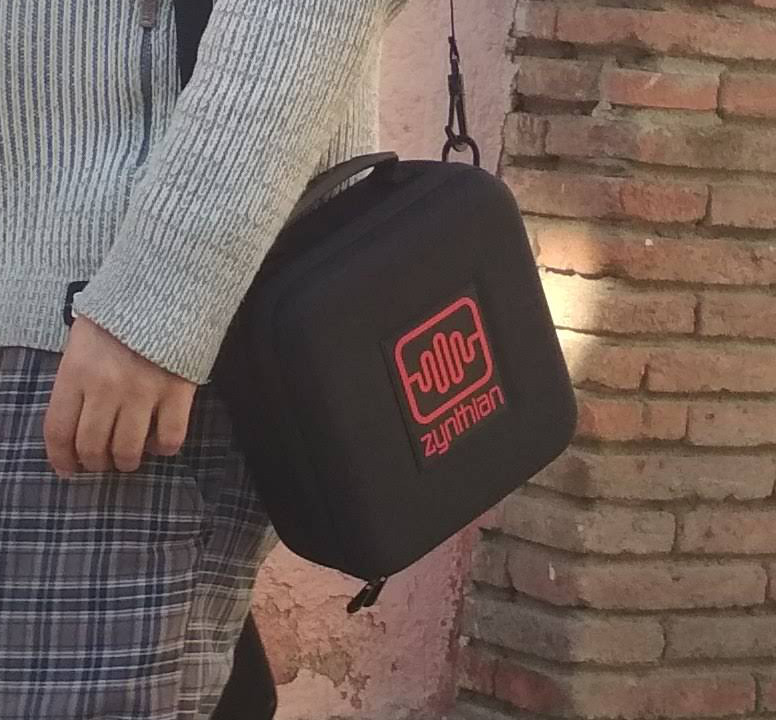 It's been designed with lightness & robustness in mind. It fits perfectly the v2 & v3 aluminum cases and it's built with Oxford 600D Polyester and high density EVA foam.
The foam mold has been carefully designed for fitting the official aluminum case (v2 & v3) and it's made of high density EVA foam. We didn't want a generic "carton-egg" low-density foam that would not protect enough our beloved zynthian unit.
It has two holes, a big one to place your zynthian and a second one, smaller, for the power supply or cables.
The outer layer is made of poliester fabric OXFORD 600D, that have a long use-life and doesn't change it's color or texture when exposed to sun light or extreme temperatures.
And of course … it's beautiful, as you can see! 😉
Characteristics:
External size (Width x Height x Depth): 230mm x 230mm x 90mm
Temperature Range:

Poliester Fabric: -70 to 150 ºC
EVA Foam: -45 to 80 ºC
Finally, we have a special price for you:
25€ + shipping
Simply browse to our shop and use this promo code:
ZYNCASEBLOG
Enjoy!