Just plug the wires and tighten the screws!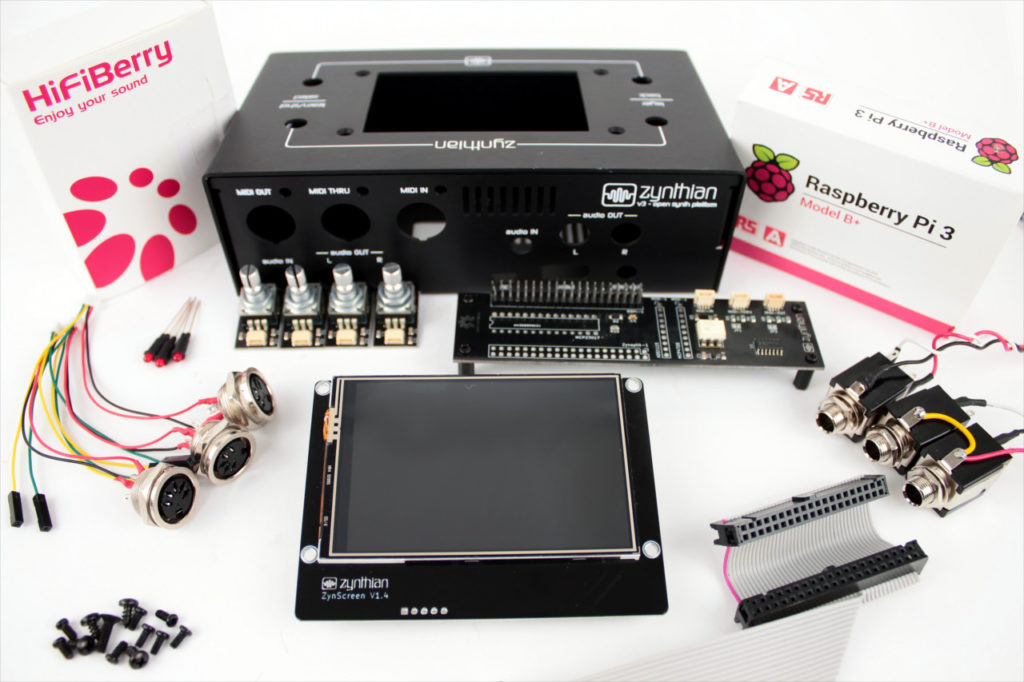 I'm really proud to present the new Kit V3, a big step forward for the Zynthian project because of several reasons:
Pre-built: It's completely pre-built using SMD technology, so you don't need to solder anything. Just plug the wires and tighten the screws.
Zynscreen: The new official display has been specially designed for zynthian and integrates the controller interface, what simplify the assembling process.
Zynaptik: The new zynaptik circuit integrates the 3 standard MIDI ports (IN/OUT/THRU) and some new optional features.
Audio Input: The Hifiberry DAC+ ADC is the new official soundcard and integrates audio input, allowing to use zynthian as a powerful FX processor or stompbox.
We have a dream. We want to empower musicians with upgradable and easy-to-maintain machines that can be used on stage and studio. Open machines that can be used for "normal" tasks, as playing and composing, but also can be extended and hacked for going beyond that, for exploring new spaces.
Continue reading

New Zynthian Kit V3